How to Leverage Your Natural Talents To Become Limitless!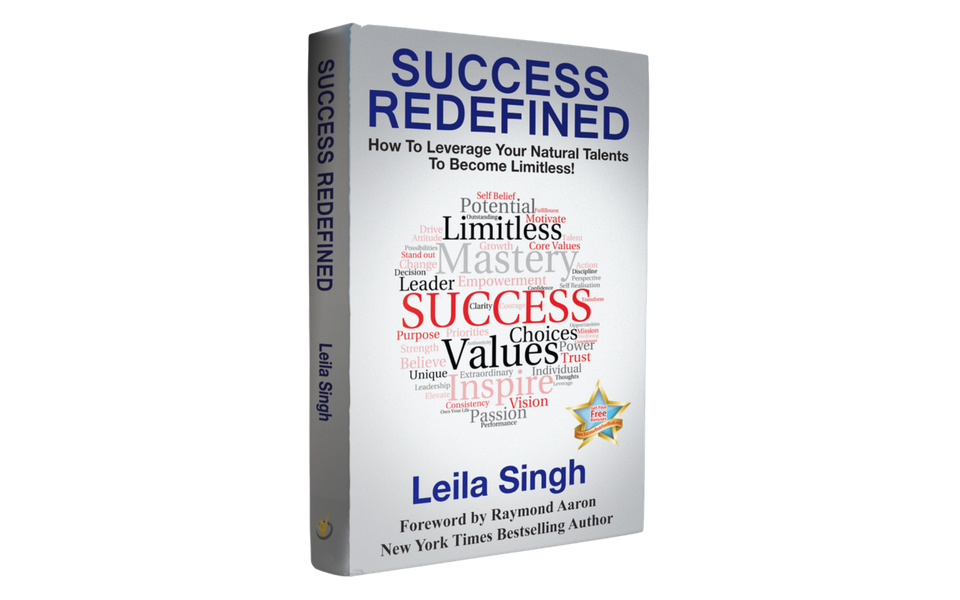 Award Winning Book
​How to challenge the status quo & learn exactly what success really means for you!

​The foundations you need to build in order to achieve that success

​How to master your mind, so your thoughts and behaviours align with your desired outcomes…

How to create compelling goals that empower you to achieve your personal definition of success and get you to where you want to be!
Why you need to read this book?
Welcome to Success Redefined
Welcome to Success Redefined; here lies the opportunity for you to challenge your current thinking, to explore and identify your true purpose, to understand where you really want to be in your life – now, in 5, 10, even 20 years' time, and why now is the time to embrace change. You will develop an awareness of what has been holding you back, to enable you to move forward, along with a realization that the life you want is within reach. And ultimately you will learn how to create a compelling plan that is guaranteed to get you to where you want to be, living the life that you deserve!
List of Chapters in the book
9 Chapters which will help you to empower yourself and achieve your personal success
Are you motivated to succeed?
What does success mean for you? Importance of time; failure is feedback; congruency of goals.
Who am I to talk to you about success?
My career, challenges, stepping outside my comfort zone, realisations, overview of system components.
Why do you do what you do?
Master Motivation Matrix™; Purpose: Priorities, Passion, Values & Vision.
Whatever the mind can conceive & believe, it can achieve…
Attitude Alignment Activator™; Clarity, Challenge, Contentment, Procrastination, Focus.
Ignore your health & it will go away
Body Brilliance Blueprint™; Eat, Sleep, Move, Breathe; Importance of preventative health.
Its in your moments of decision that your destiny is shaped!
Dynamic Decision Draft™; Your Reason Why? Control, Change, Choice, Procrastination.
Roadblocks, Challenges, Obstacles, limiting beliefs
Critical Confidence Construct™; Self Aware, Self Belief, Self Realisation, Fears.
A goal without a plan is just a wish!
Compelling Commitment Creator™; Rationale, Relevance, Realistic, Responsible, Recognisable, Run Time, Reward.
Take Action!
Supreme Success Strategy™; Research, Consolidate, Formulate, Prioritise, Action, Results, Review, Refine.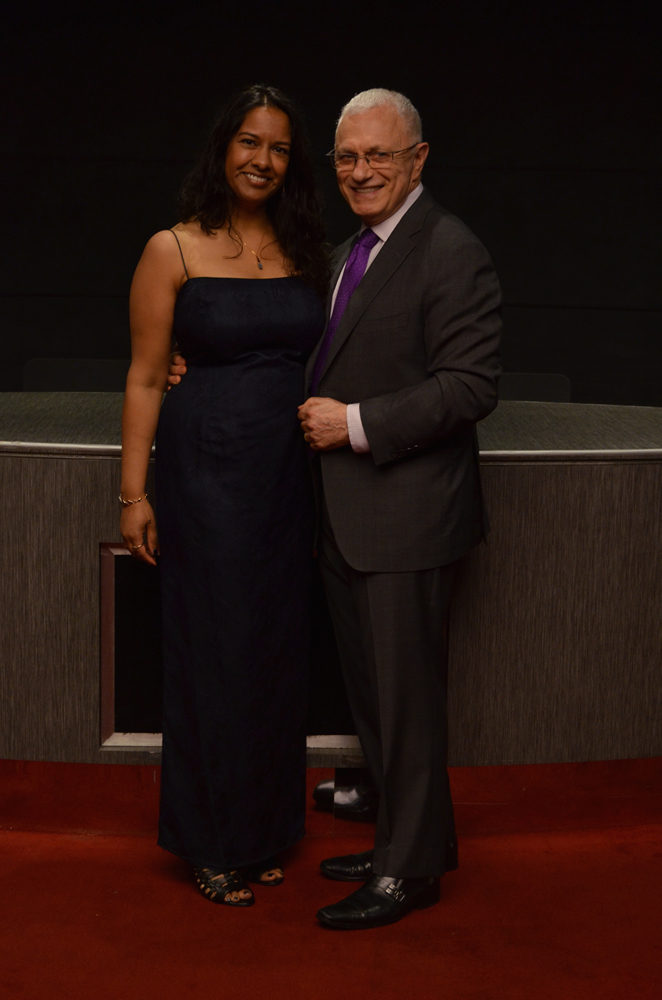 About Leila
Over the years, I have set myself goals, created a plan, and executed on it. I took it for granted that everyone operated in this way, and managed their life using similar techniques. More recently however, i began to realise that this is not the case, in actual fact, many people have achieved great successes, but are simply not happy and don't understand why, or they still want more but find themselves stuck. Perhaps they are simply accepting of their situation, making do, or believing that either, only other people have good luck, or that they are not deserving of more fulfilment. Other times they may have a little voice in their head, telling them they can't do something, that they will fail, or asking what others will think, creating a fear or a belief that limits them from moving forward and progressing towards their goals. The most surprising learning for me, is that people often struggle to make decisions and to take action. This in itself creates a barrier to moving forward. And finally, how many people find themselves on the treadmill of life, with the every day demands of life becoming ever more relentless? And therefore never taking the time to stop, and consider where that treadmill is taking them, and how perhaps they could change direction, even telling themselves "one day…" and that 'one day' never comes…
And this is my purpose for writing this book; I want to share with you something that i have always taken for granted, that I assumed everyone knew and followed; that is, the simple techniques and strategies that i have implemented over the years, to achieve my goals, and my personally defined successes.
Success Redefined invites you to stop, take stock, reflect on how far you have come, and to really search inside yourself to discover your purpose, what makes you jump out of bed in the morning, what fulfillment really means for you, ultimately creating and executing on a plan to get you to where you want to be. To achieve your personal definition of success! Your dreams of today can be your future reality!
​"I have known Leila for over 25 years in the capacity of a close dear friend. With knowing Leila for this length of time – I can truly state that Leila is one of those people who always generates a positive inspiring energy – "a sense of feeling" good, "can do will do" attitude to life and consistently in pursuit of betterment. With this comes a diverse range of both life and professional skills, complimenting her interpersonal skills of being a strong communicator and consistently diligent and professional in all that she applies herself to. She inspires and motivates through her ability to connect with people at all levels – Leila's array of knowledge on any subject matter that she immerses herself into is a testament to how she then translates this into everyday well-being that can be applied to various aspects of everyday life – health, positivity, understanding potential and finding that medium to achieve both personal and professional happiness."
"I have known Leila for over 25 years. Leila has always been kind, supportive and honest. She has consistently been very highly driven and I have seen her tenacity and dedication applied since she was at school and subsequently in her career and personal life."
"Leila is the consummate professional and will dedicate her time, energy and discipline in everything she invests in. She is bright, very hardworking and also has a great sense of fun. She has the ability to apply herself to every situation and with the same level of commitment, diligence and motivation. I have no doubt that Leila will be highly successful in her pursuits to coach anyone – from someone who is very senior in their career to someone who may have just began their professional career path. Leila will provide honest as well as professional and practical guidance and will be a tremendous source of inspiration. She will inspire, lead and encourage – attributes she has demonstrated and applied in her own successful career and personal life."
​"I got to know Leila almost 20 years ago when she joined my team in the early stages of her finance career. Then, and now, Leila continues to demonstrate a highly focused, driven and tenacious approach to both her personal and professional life, she exudes enthusiasm and passion in anything she puts her mind to, and is always willing to take herself out of her comfort zone. I have watched Leila progress through her career, taking on many challenges along the way and overcoming hurdles with determination. Leila always sees the best in any given situation and her warm and personable style makes her a pleasure to be around."
"I met Leila earlier this year during the Tony Robbins UPW event in Excel London where we had a brief conversation. Two months later we met again at the Hilton Metropole London, during a day-seminar with Jack Canfield (known from the movie "The Secret' and originator of the book series 'Chicken Soup for the Soul')."
"We kept in touch since and communicated on various subjects. What is especially striking to me is Leila's passion, an incredible urge and will to achieve goals. And you might say, "a Busy Bee" who infects others in a very positive way."
"She knows to manage her rational and emotional side like no one else. Leila's passion, enthusiasm and commercial understanding are only a few of her characteristics that made her who she is today, a true leader. In addition, Leila knows how to convey these characteristics perfectly to others. A big thank you for the incredible conversations we already had, and for those yet to come! "
Get the Award Winning – 'Success Redefined' Book FREE!